Ham, Brie & Cranberry Crostini
November 22, 2018
Looking for a fun way to elevate your holiday appetizers? These Ham, Brie and Cranberry Crostini are layered with tasty flavors, and they're a cinch to make!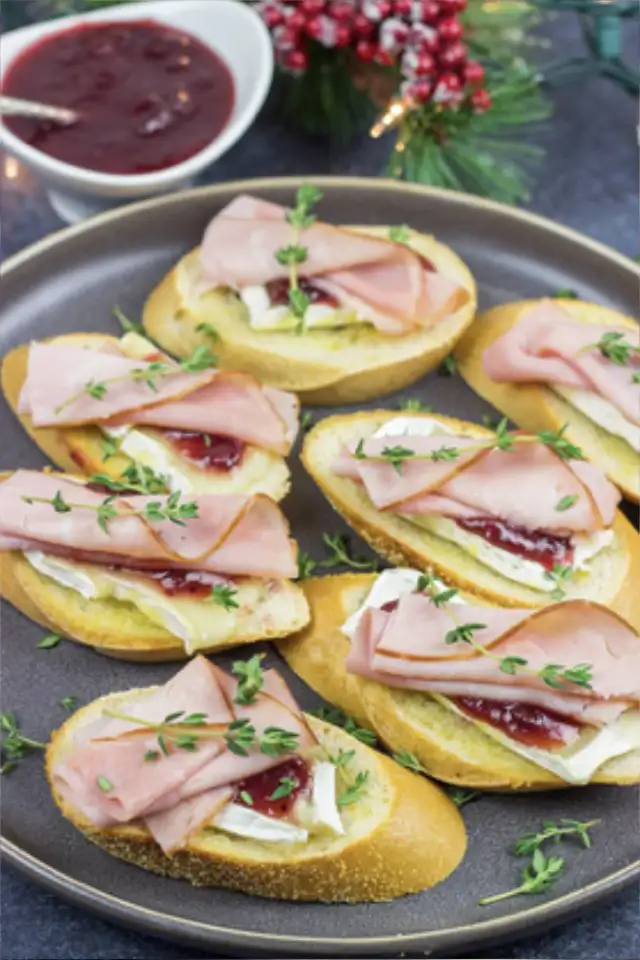 Ham, Brie and Cranberry Crostini made with
Sara Lee® Premium Honey Ham.
One of my favorite dinners during the holiday season is actually appetizers. That's right. Appetizers for dinner! After a long day shopping or standing in line at the post office, there's nothing better than coming home to an easy meal of appetizers. Laura and I whipped up a batch of these Ham, Brie and Cranberry Crostini the other night… woah! There are so many layers of flavor packed in these small bites.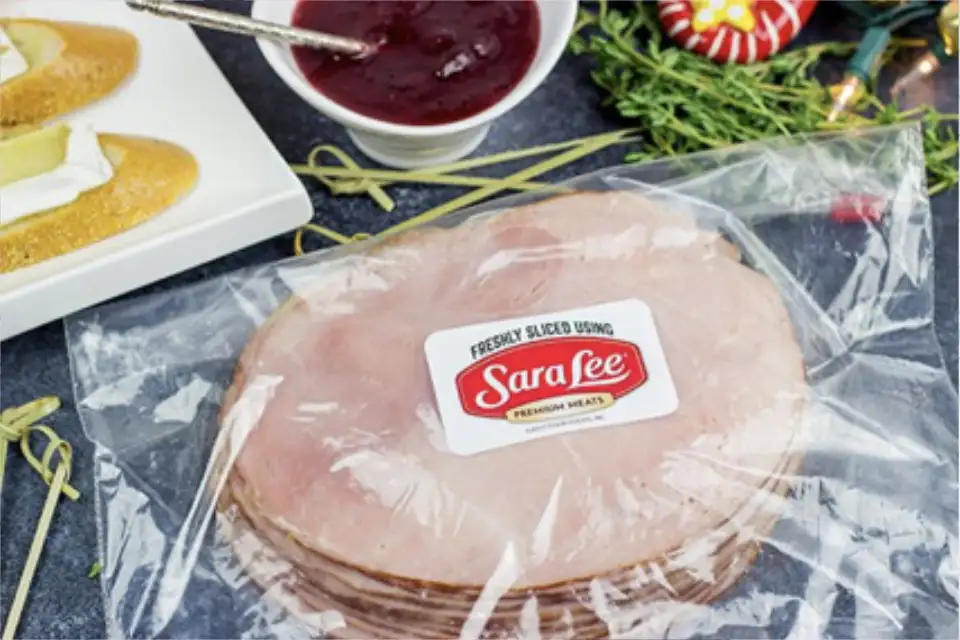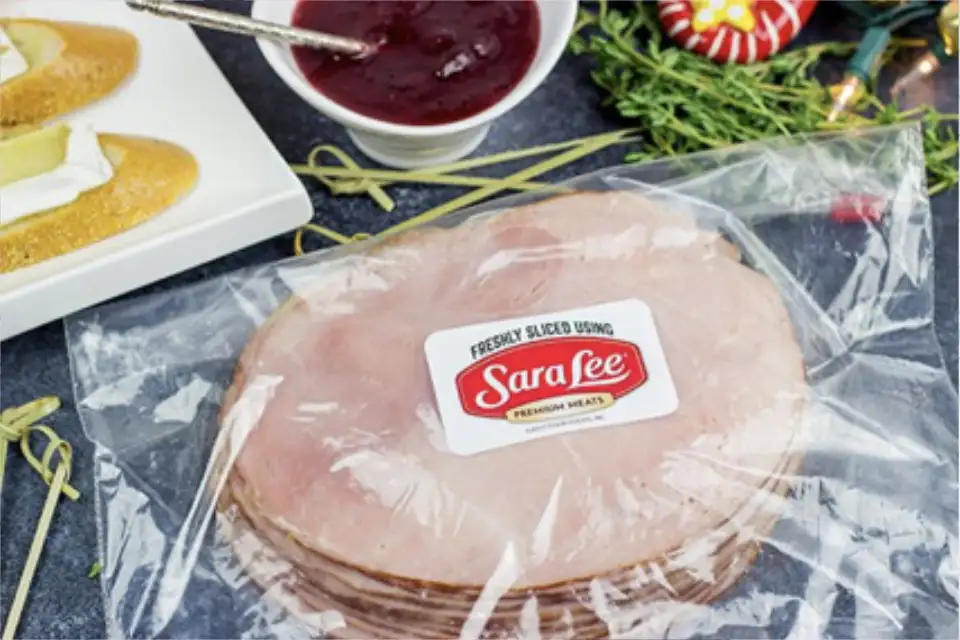 I've become a big fan of brie in recent years, so these crostini started with a base of slightly crispy bread and warm brie cheese. Add a spoonful of cranberry relish and then a slice of
Sara Lee® Premium Honey Ham,
and you're well on your way to deliciousness! On my weekly grocery trips with Robbie, I typically stop by the deli counter and pick up a pound of Smoked Turkey or perhaps Chipotle-Seasoned Chicken Breast for lunch. Sara Lee® Premium Meats are my go-to for affordable, high-quality deli meat. Robbie has just gotten interested in sandwiches (no crust on that bread!), and I feel good about serving these high-quality deli meats to him. Plus, I love mixing up the different flavors each week!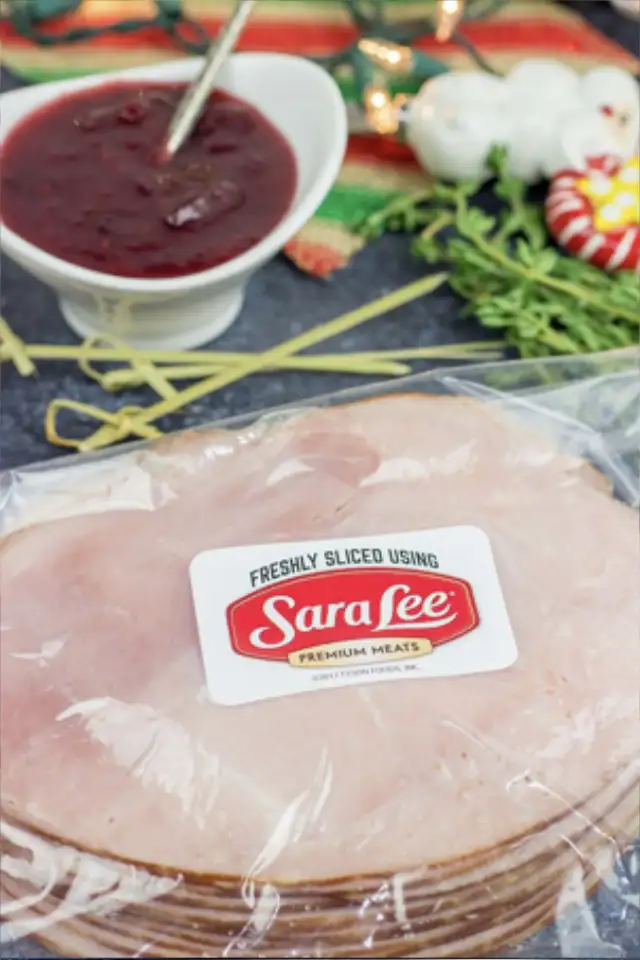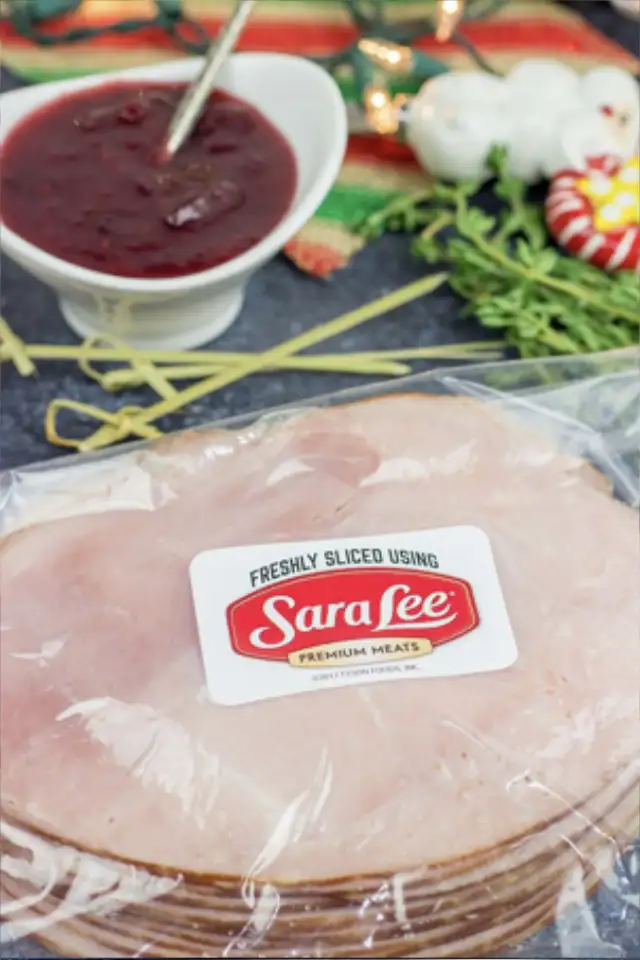 This week, I decided to grab some See Lee® Premium Honey Ham, too, as I had this idea for Ham, Brie and Cranberry Crostini floating around in my head. These crostini came together in minutes, and they made for an excellent easy dinner. In fact, these crostini would make an excellent dinner the night before Thanksgiving, or the busy weekend after.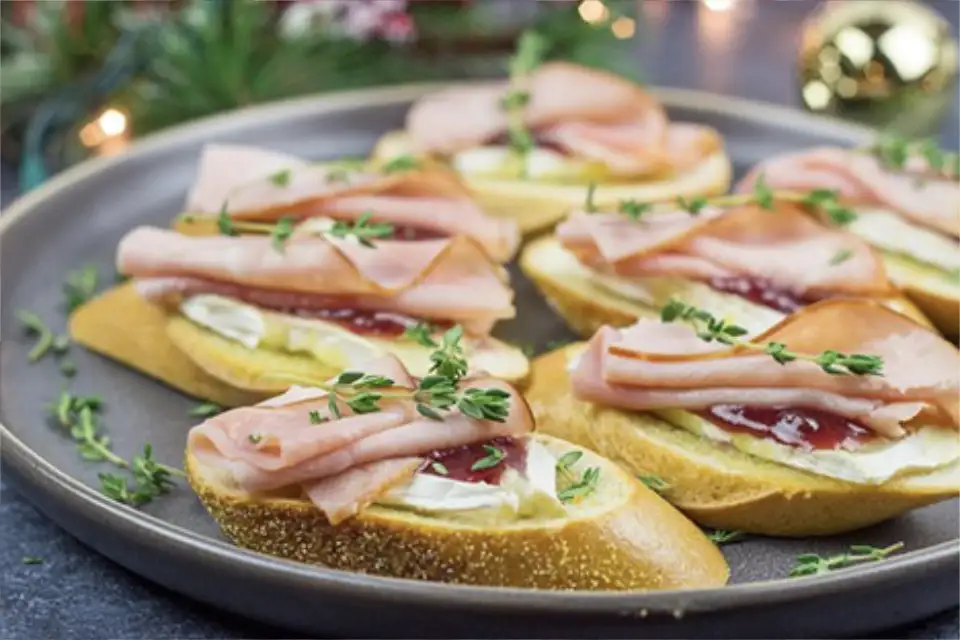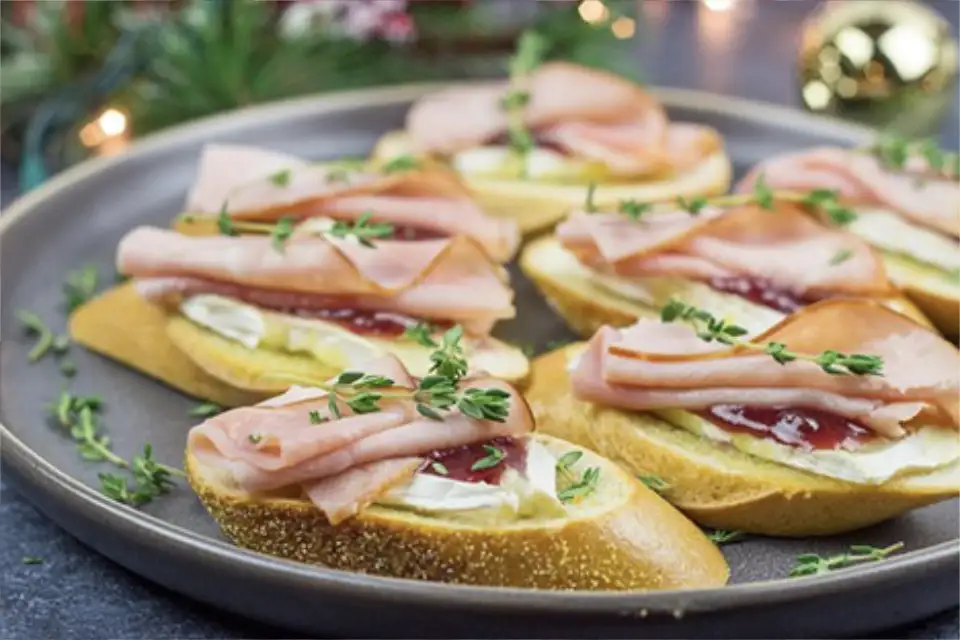 These crostini would also be a great centerpiece for a holiday cocktail party with the neighbors. We love putting out a simple cheeseboard along with a couple of appetizers and then letting folks graze for dinner. We've typically got a fire roaring in the fireplace, and the opportunity to catch up with friends and neighbors over an easy appetizer dinner is always fun! One of the best things about these crostini is you can tailor the toppings to your favorite flavors. For instance:
1.
Instead of cranberry relish, you could use a flavored chutney, pepper jelly, fig preserves or even apple butter.
2.
Instead of brie, you could use a soft goat cheese or a triple crème camembert.
3.
Don't feel like baking up the baguette? Use fun-flavored crackers instead. Or you could use slider buns to turn these crostini into mini-sandwiches.
What you need
½ cup cranberry preserves.
How to Make it
2.
Slice baguette at an angle into ½" slices; lay slices on a parchment-lined sheet pan.
3.
Brush baguette slices with olive oil.
4.
Slice brie into thin strips; set brie aside.
5.
Bake crostini for 5 minutes. Remove from oven and top with brie slices. Return pan to the oven and bake for 2-3 more minutes, or until brie just begins to melt. Remove tray from oven and let crostini cool slightly.
6.
Top each crostini with a small spoonful of cranberry preserves.
7.
Slice pieces of ham in half and layer each crostini with 1-2 slices of ham.
8.
Sprinkle with fresh thyme before serving.
---
---