Chipotle Ranch Chicken Sliders
August 15, 2019
Have you ever tried pan-frying your deli meats?! (Especially in the same pan that you just used to cook up some crispy bacon?)- It's a genius move, my friends. Deli meats aren't just meant for lunches, and they don't have to be served cold! 😉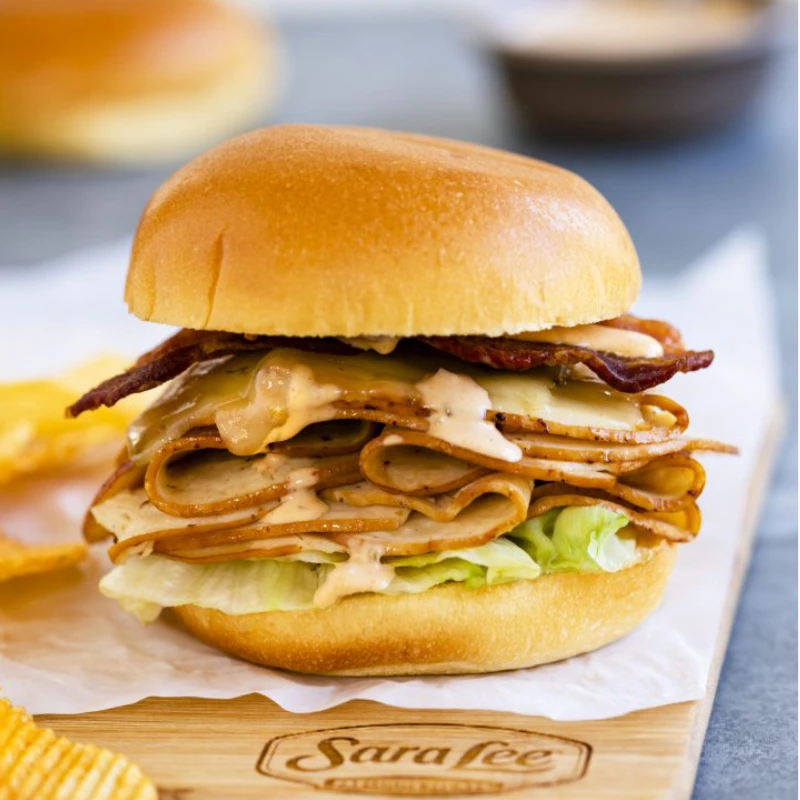 Sara Lee® Premium Meats are the perfect choice for these sliders because they have high-quality meats and ingredients, a delicious fresh taste, and are affordable. They have tons of simple meal solutions that your family will love. Sometimes I just tell the deli counter to give me any one of their Sara Lee® Premium Meats, they're all so good. You can use any kind of cheese in this recipe, but I love the flavor of Pepper Jack Cheese combined with Chipotle Ranch Dressing, bacon, a hint of crisp lettuce, and of course,
Sara Lee® Oven Roasted Chicken.
For more delicious family recipes, how-to videos, meal hacks & more, visit
SaraLeeDeli.com.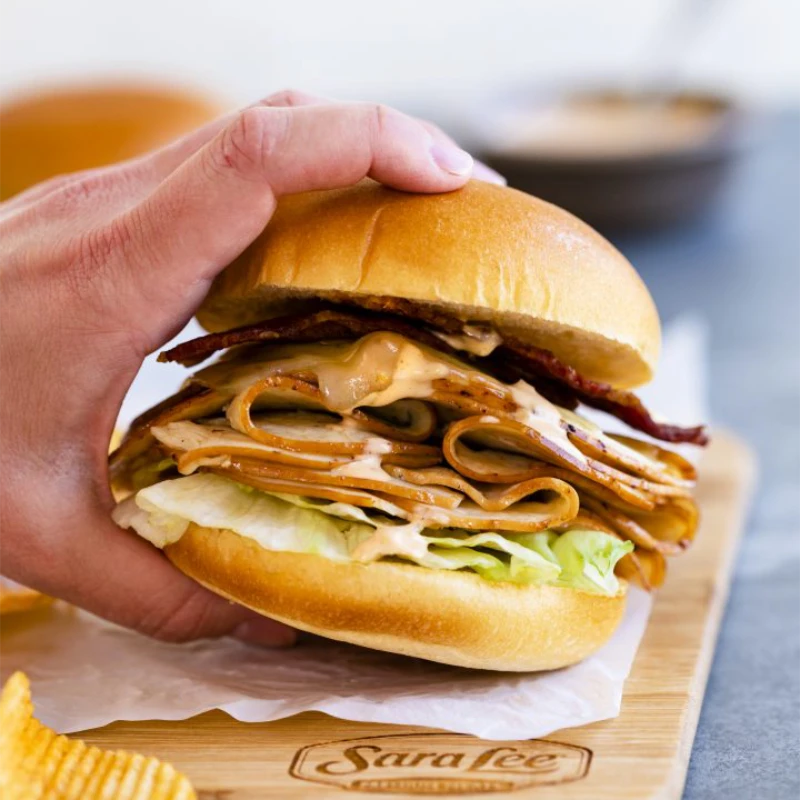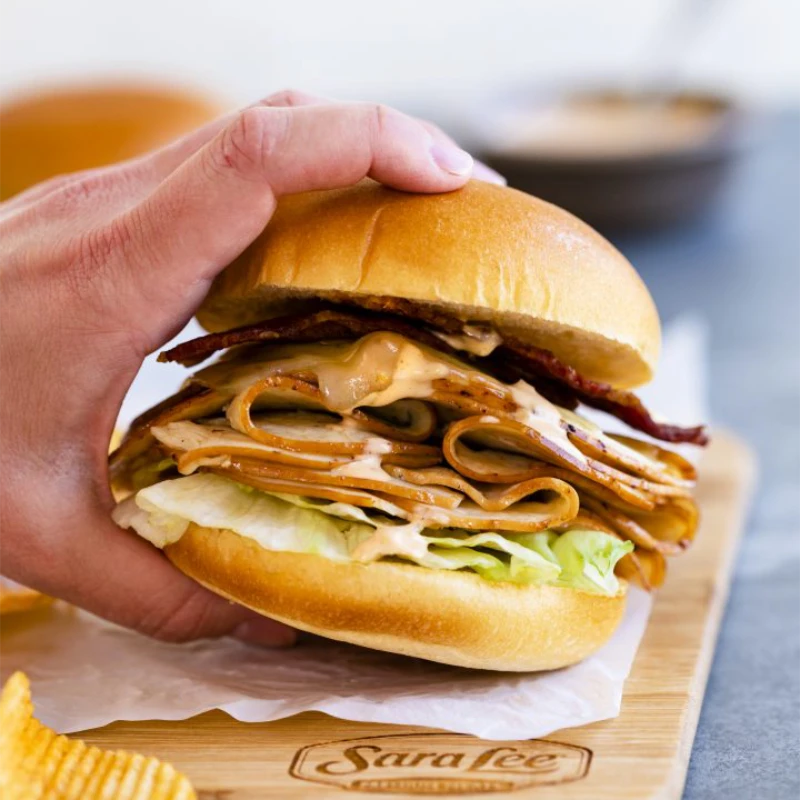 CHIPOTLE RANCH CHICKEN SLIDERS
What you need
8 strips bacon, uncooked.
4 slider buns or Kaiser rolls.
4 leaves butter or iceberg lettuce.
4 slices Pepper Jack Cheese.
4 Tablespoons Chipotle Ranch Dressing.
How to Make it
1.
Cook the bacon strips over medium-low heat in a large skillet. Use kitchen tongs to flip them occasionally for even cooking.
2.
Remove the bacon from the pan and set onto paper towel-lined plates.
3.
Add the sliced chicken breast to the same pan and cook until warmed through and until the edges begin to crisp up slightly, about 8 minutes.
4.
Place a lettuce leaf on the bottom of each slider bun.
5.
Distribute the chicken evenly onto each sandwich. Top with Pepper Jack Cheese.
6.
Slice each bacon strip in half and place 3-4 halves onto each slider.
7.
Drizzle each slider with a tablespoon of Chipotle Ranch Dressing and top with the slider bun.
---
---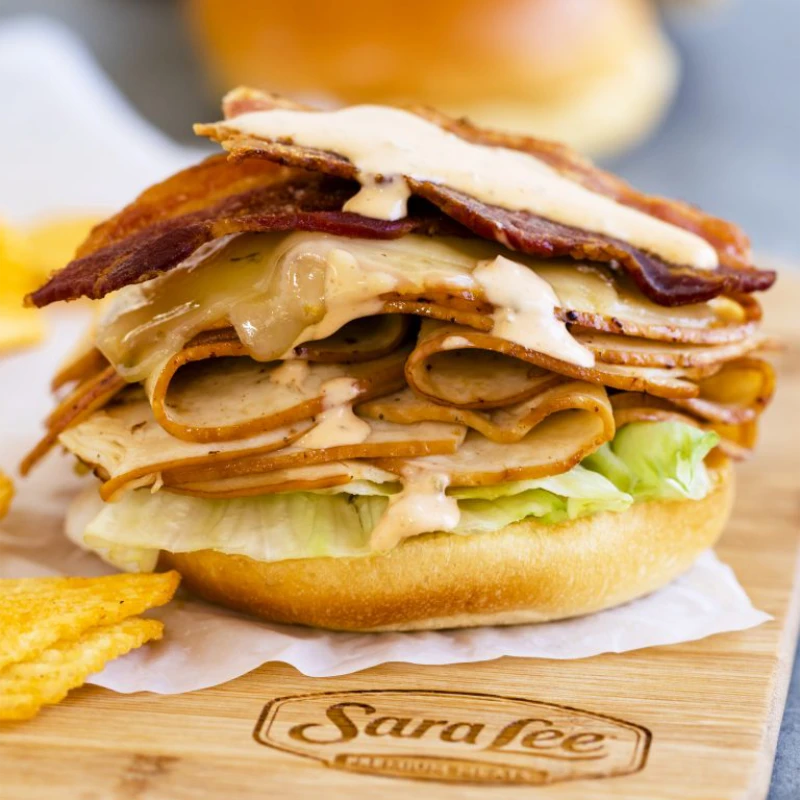 HOMEMADE CHIPOTLE RANCH DRESSING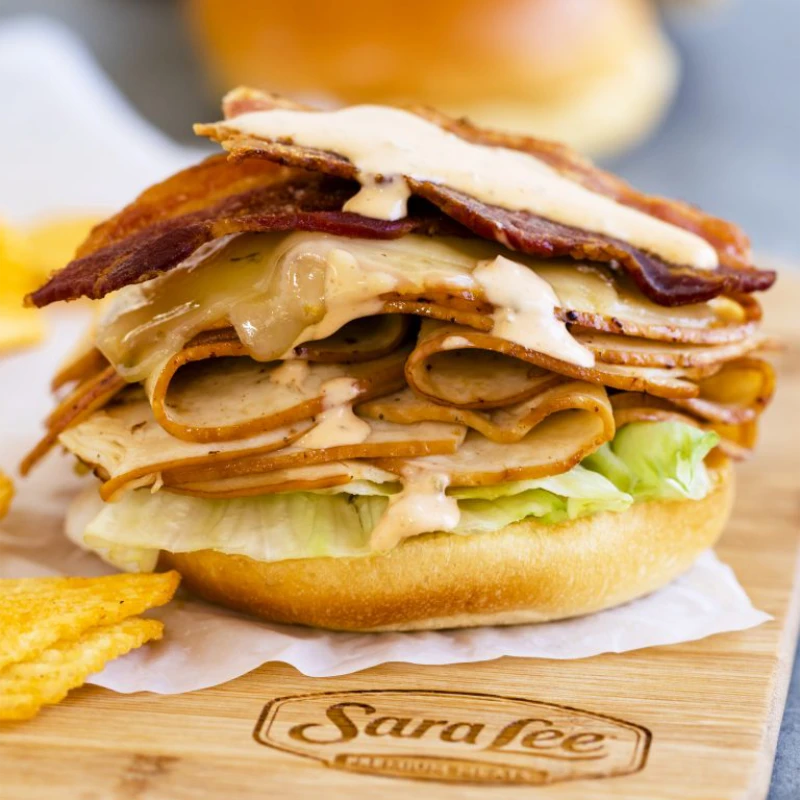 What you need
1/2 cup buttermilk (can sub sour cream).
2 tablespoons dried parsley.
1 teaspoon chipotle powder.
1 teaspoon garlic powder.
How to Make it
1.
Add all ingredients to a large bowl and stir until well-combined.
2.
For best flavor, refrigerate for 2+ hours prior to serving.
---
---