One Pot Creamy Ham and Pea Tortellini
August 5, 2019
Make this quick and easy Creamy Ham and Pea Tortellini in one pot in just 30 minutes with
Sara Lee® Honey Ham,
sweet peas, and gooey cheese for a perfect weeknight meal the whole family will love!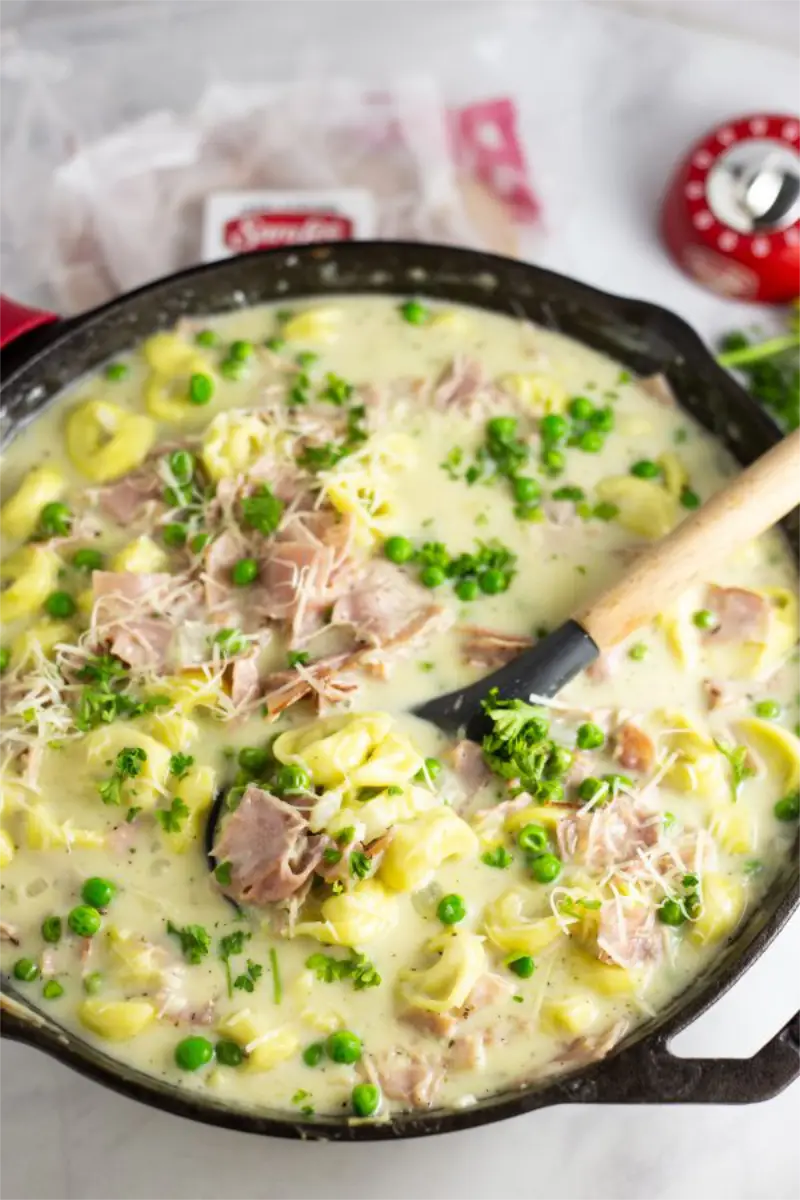 Can you believe that it's time to head back to school already? Summer just flew by. We've already started our Fall sports, and school is set to start in just a couple of weeks.With three kids, all in different activities, we'll be hustling and bustling all the way until Christmas! With so much to do, it can be hard to get dinner on the table, which is why I'm so excited to partner with Sara Lee® Premium Meats to share this quick, simple and absolutely delicious recipe today.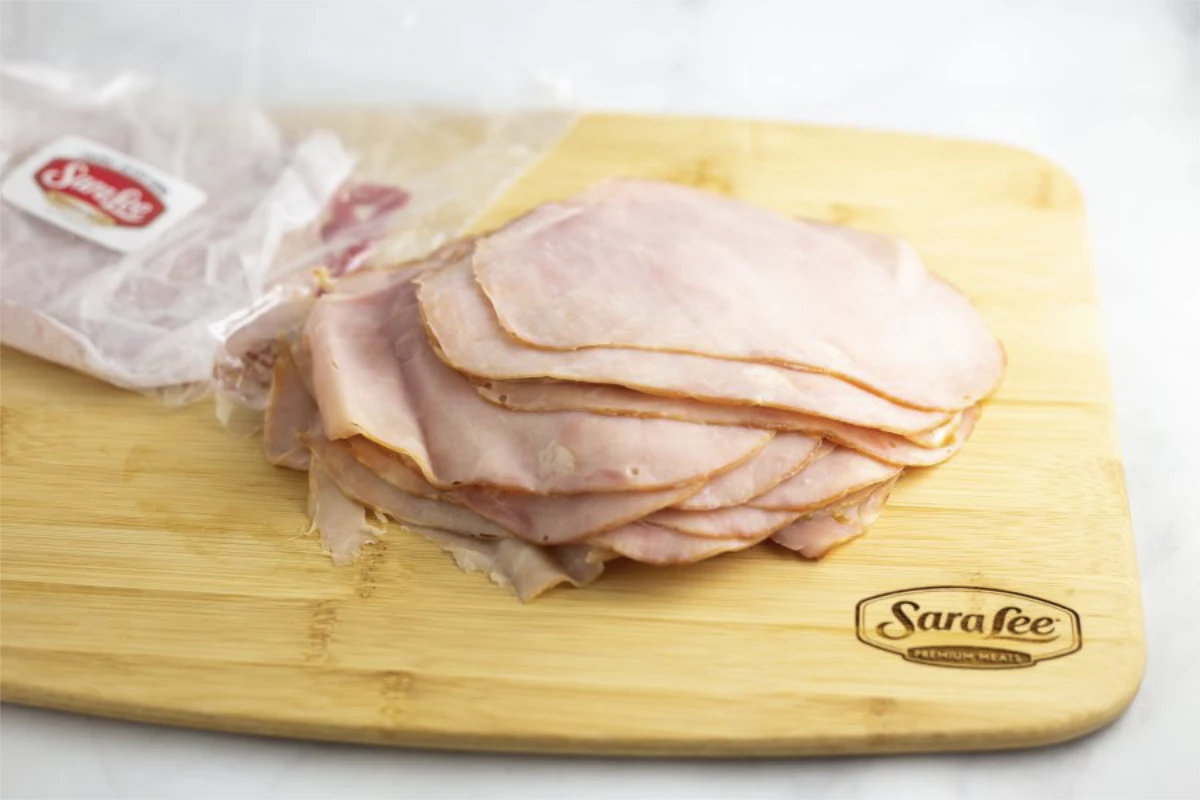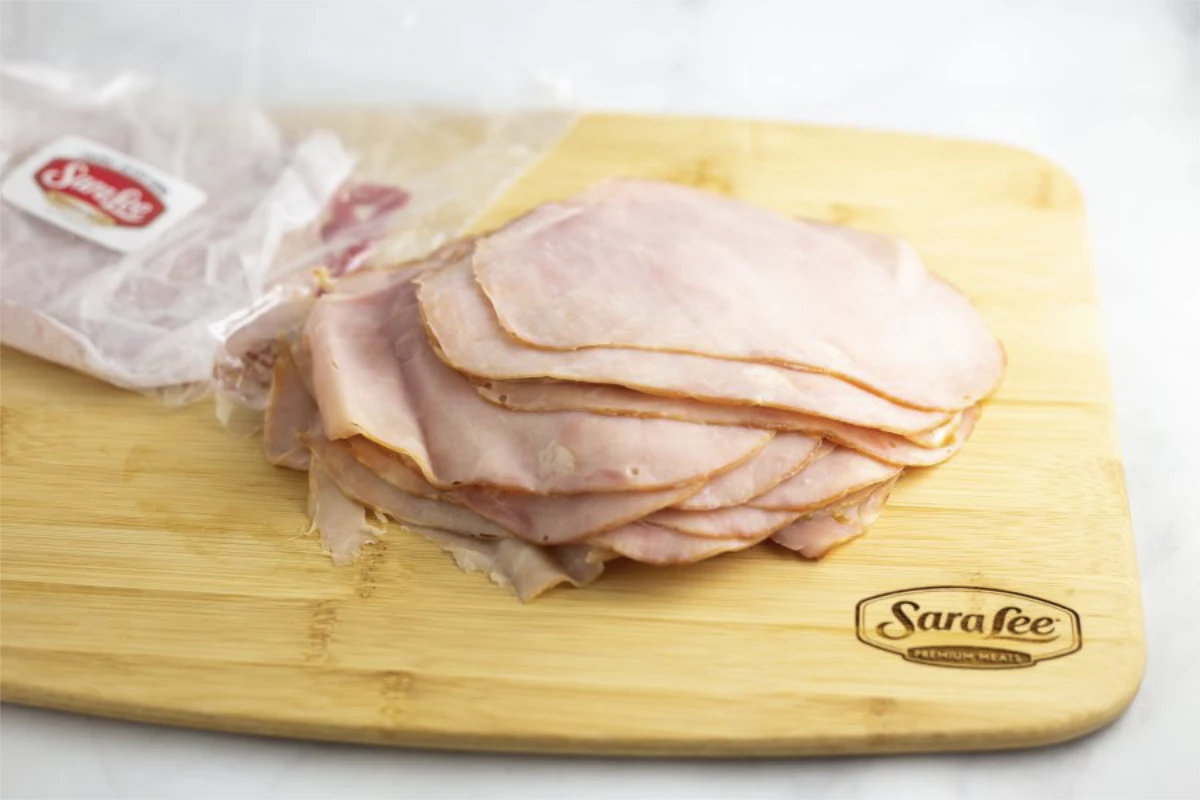 Back to School
Of course, with three kids in full day in school this year (Ah! My baby's in kindergarten! 😭), we always have Sara Lee® Premium Meats in the fridge for school lunches.As a mom and foodie, I love Sara Lee® Premium Meats because they're fresh, premium quality, and delicious at an affordable price.
Sara Lee® Honey Ham
and
Oven Roasted Turkey Breast
are my kids' favorite. They love them on simple sandwiches or rolled up with a slice for a super quick and yummy snack!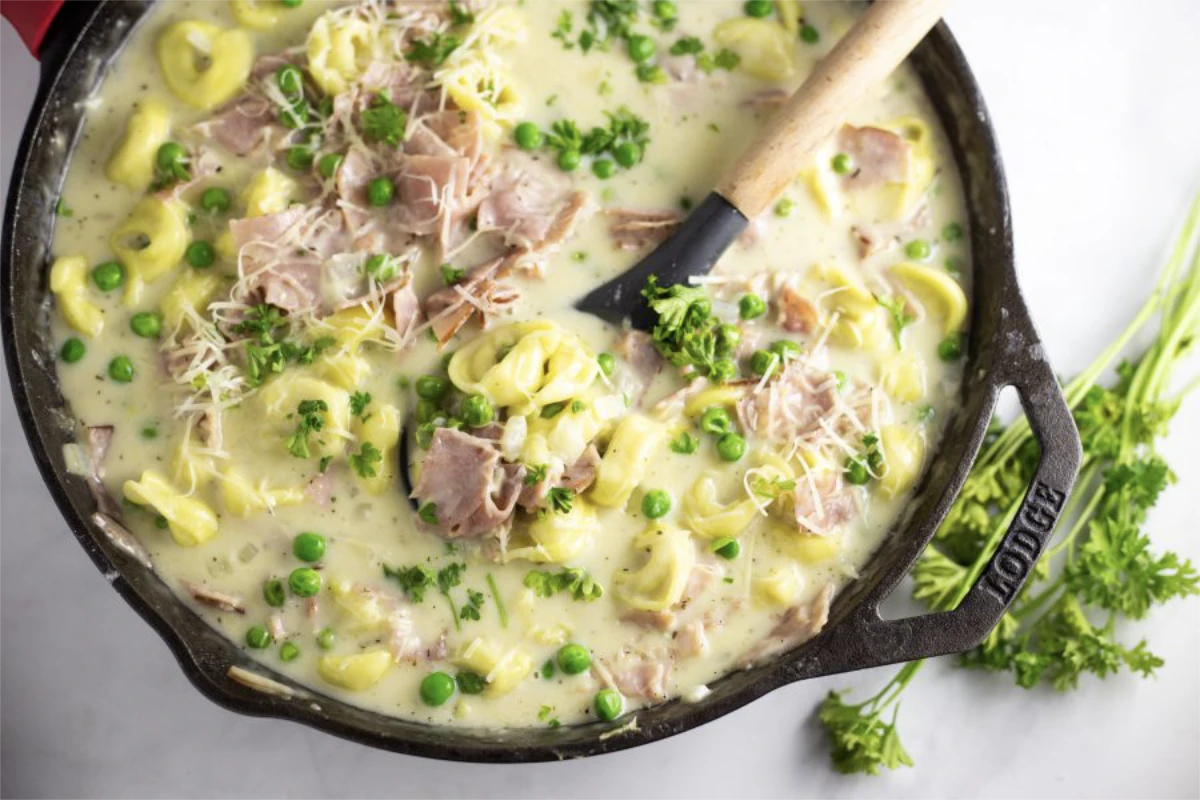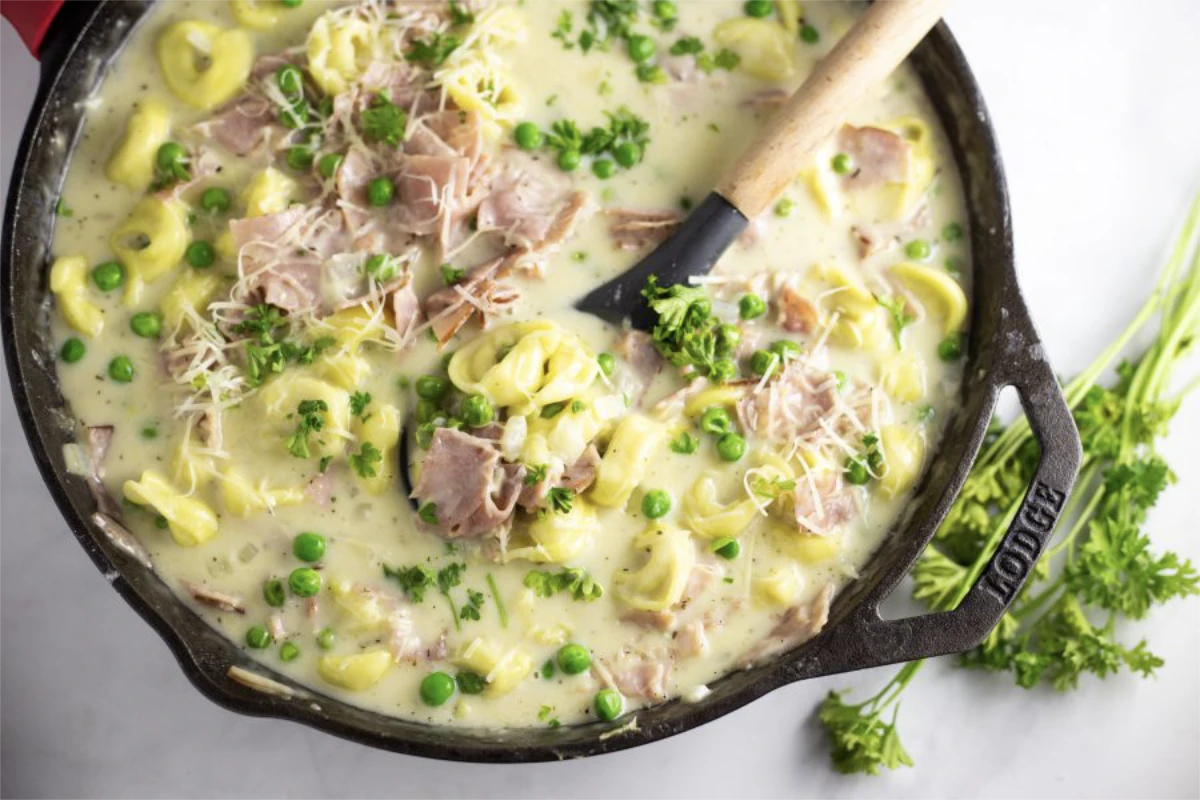 Today, I'm going to share one of our family favorite recipes, One Pot Creamy Ham and Pea Tortellini, made super simple and extra delicious with
Sara Lee® Honey Ham.
The first time I made this recipe, my hubby (our picky eater in the house!) crinkled his nose when I told him what I was making. But after dinner, I found my husband back at the stove, eating the leftovers right out of the skillet! It's a true crowd-pleaser and picky-eater approved!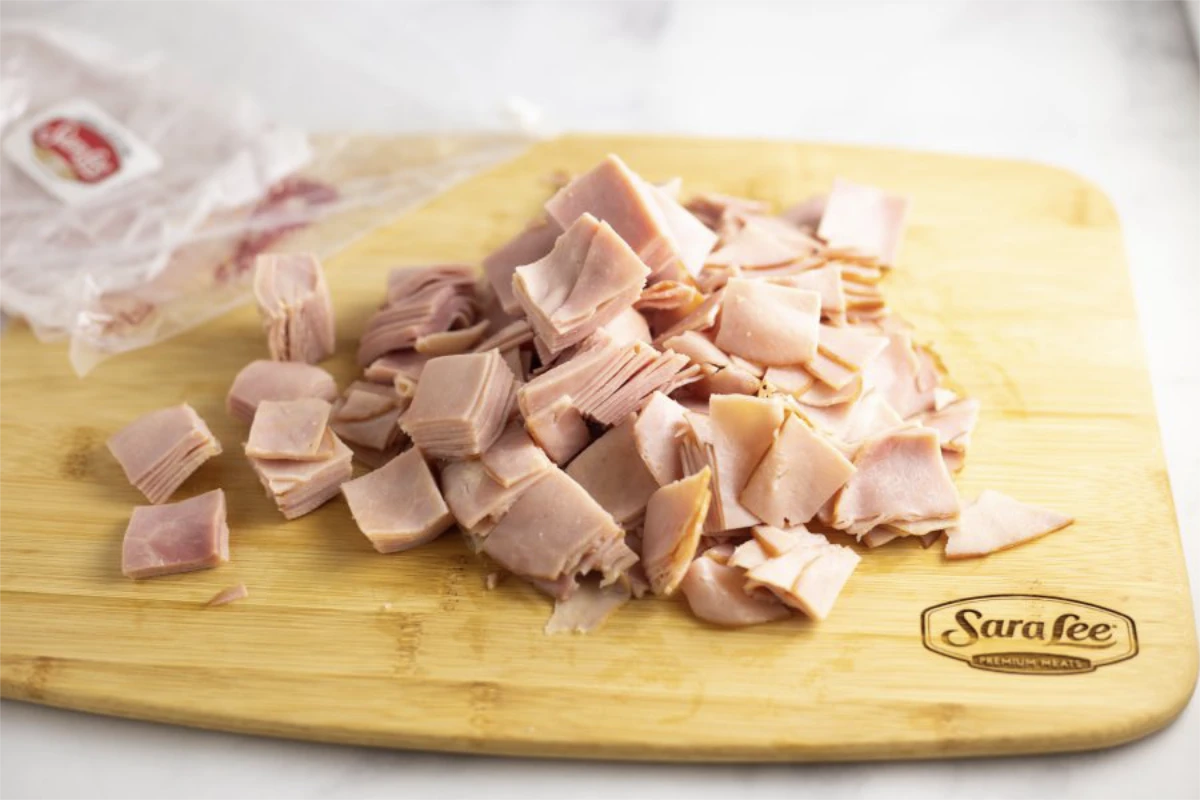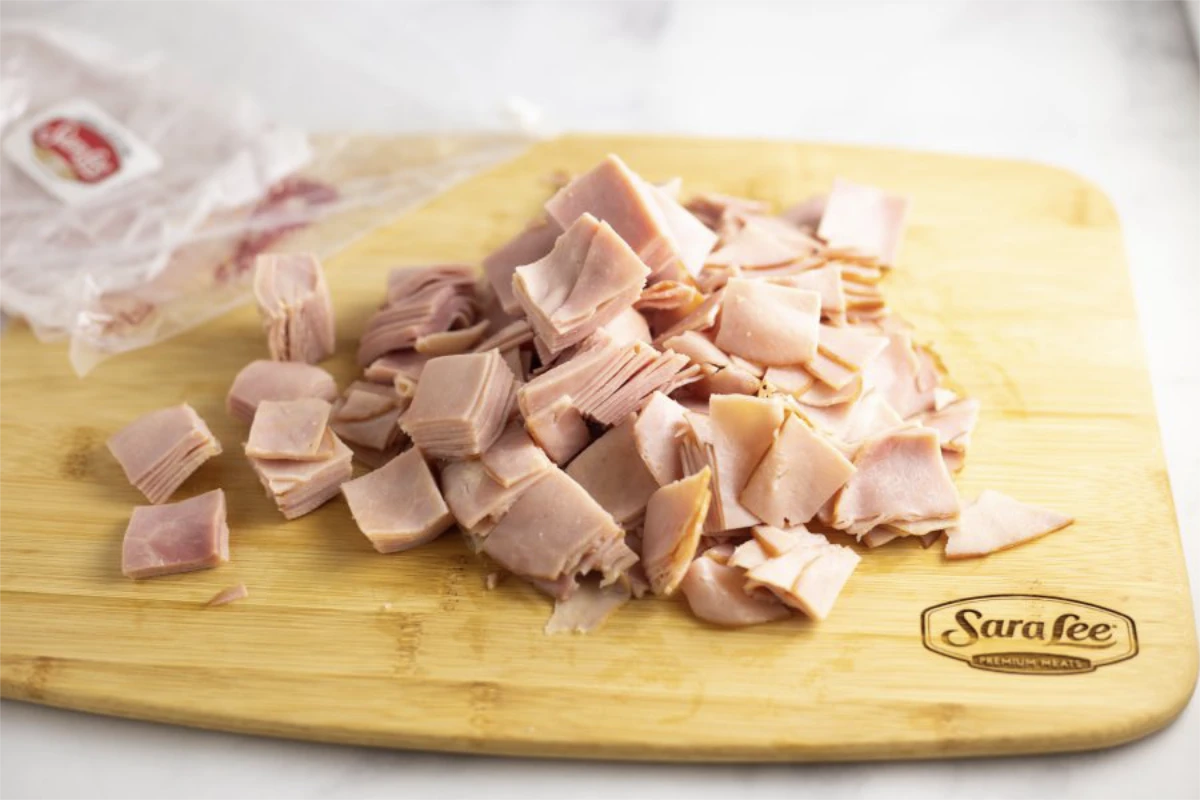 Here's why this One Pot Creamy Ham and Pea Tortellini rocks:
It takes 30 minutes.
No joke. There's barely any prep. Just some onion slicing, garlic mincing, and cutting up the
Sara Lee® Honey Ham
into bite-sized bits.
It's all made in one pot.
And that's not a trick like some recipes where they say "one pot" but then list "cooked pasta" as an ingredient, which obviously means you had to use a different pot. No trickery here. It's really truly all in just one pot.
The flavor combination is amazing.
Salty ham, sweet peas, and creamy cheese make the perfect sauce for warm tortellini. It really tastes even better than it sounds.
What you need
20 ounces frozen or refrigerated tortellini.
1 teaspoon dried thyme leaves.
2 cups shredded mozzarella.
1 (10 ounce) package frozen peas, thawed and patted dry.
Parsley and grated Parmesan for garnish.
How to Make it
1.
Melt butter in a large skillet (or pot) over medium heat.
2.
Add the onion and half the Sara Lee® Honey Ham to the skillet. Saute until tender, about 2 minutes.
3.
Add garlic, and sauté until fragrant, about 1-2 minutes.
4.
Stir in flour. Allow mixture to heat back up, about 2 minutes.
5.
Slowly add chicken broth, about ¼ cup at a time, stirring between each addition, until all is added and fully combined.
6.
Bring mixture to a boil.
7.
Stir in tortellini and thyme, and allow to simmer 4-5 minutes until tortellini is cooked through.
8.
Turn heat down (to medium), and allow boil to reduce to a slow simmer.
9.
Add cream, mozzarella, and Parmesan and stir until smooth and creamy.
10.
Stir in remaining ham and peas. Continue stirring until totally heated through.
11.
Serve warm topped with grated Parmesan and chopped parsley.
---
---