Flatbread Hawaiian Pizza
October 10, 2018
This Flatbread Hawaiian Pizza is quick, easy and totally delicious! An addictingly tangy, salty and sweet combination with ham, pineapple, cheese and a little bacon for good measure.
Ahhh. It's back to school. That bittersweet time of year when your kids are off for six quiet hours during the day (or three hours in my case, since I still have a preschooler for one more year!). The quiet is nice, but what's tough about the school year for our family is trying to keep up. With everything. Soccer, dance, music lessons, homework… times three for my three kids. Never in a million years could I have imagined being this busy when the doctors put my first-born in my arms almost eight years ago. I have found that keeping up is a matter of family teamwork, smart hacks and, well, sheer will power. I'm very excited to team up with Sara Lee® Premium Deli today to share a smart, quick and easy lunch recipe for those crazy busy weekends!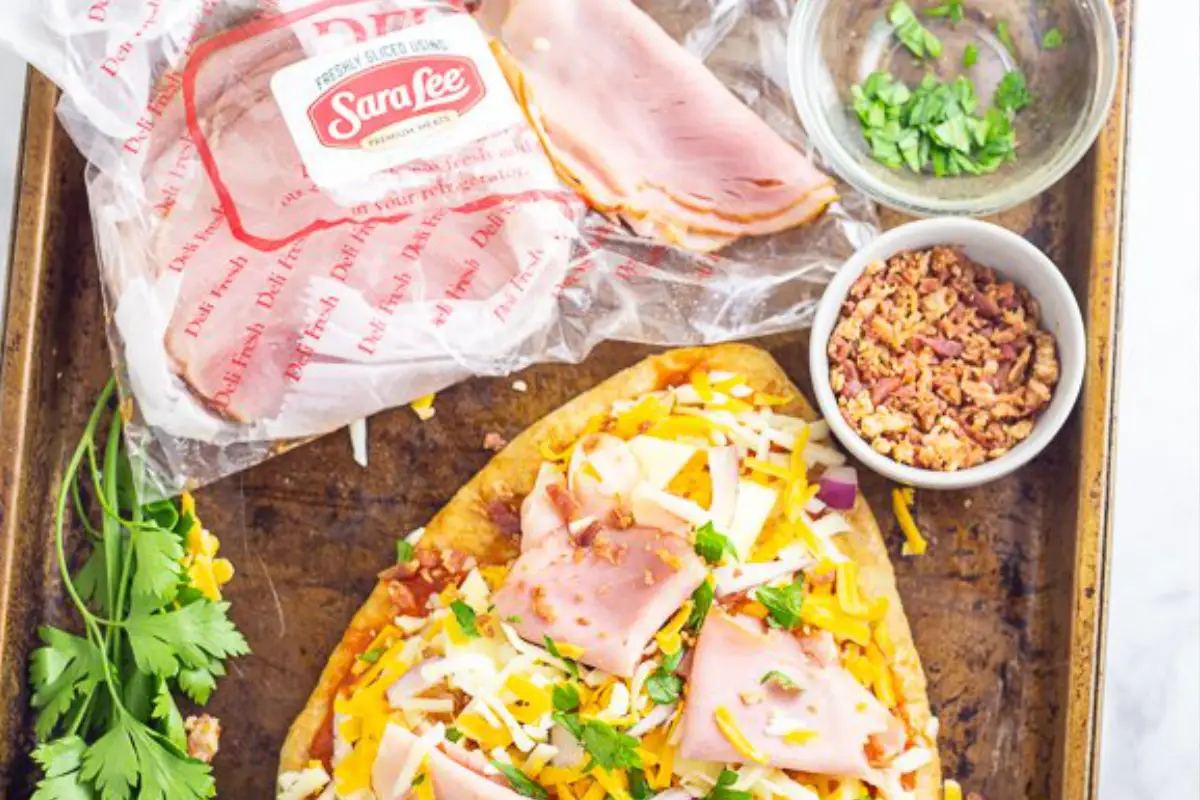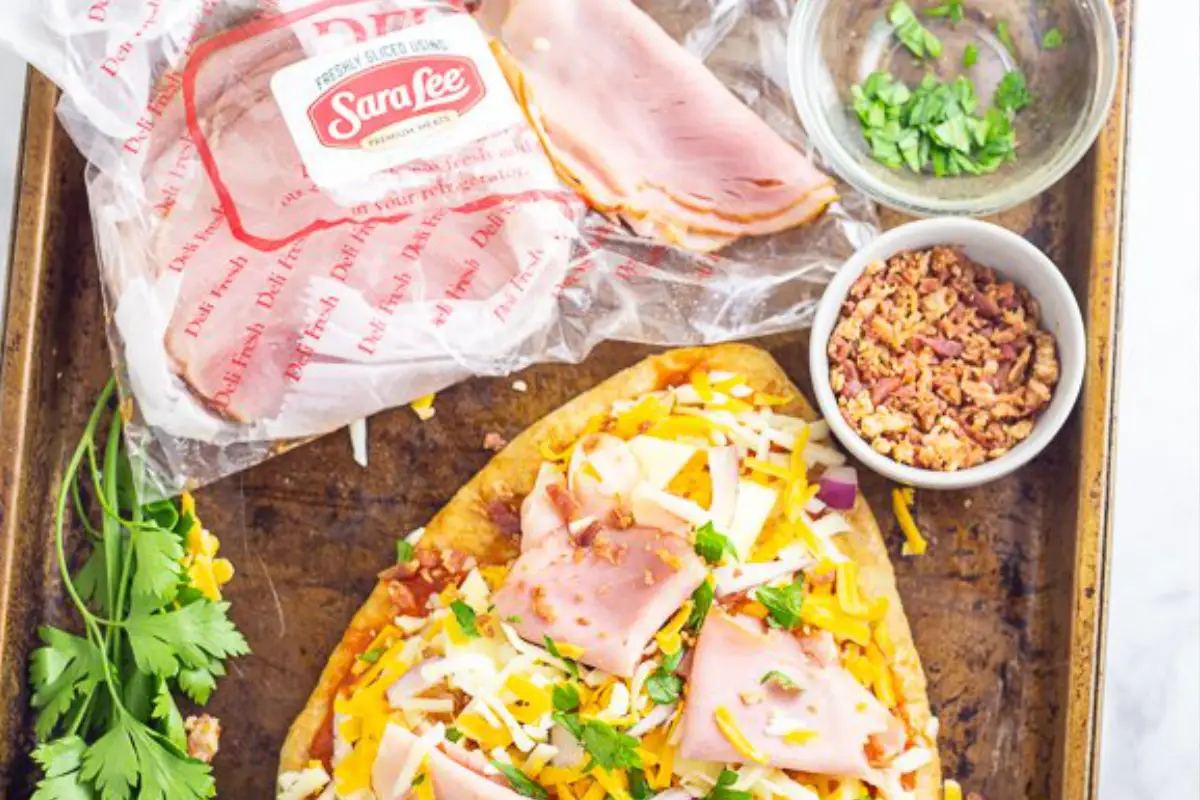 I try to always keep Sara Lee® Premium Meats on hand at our house. My kids love them in sandwiches for school lunches or quick snacks, and my daughter and I love to add them to salads for an easy way to add protein. Sara Lee® Premium Meats is one of our favorite sources for quality deli meats because I feel good about feeding it to my family and they love eating it! So, while my daughter is at preschool on Fridays, I try to get our grocery shopping done for the weekend and the next school week. It's much easier this way rather than trying to drag three tired and cranky kids to a grocery store. I just head to the deli counter to grab some Sara Lee® Premium Meats. These are high-quality cuts of meats in a variety of flavors. My kids' favorites are
Sara Lee® Honey Ham
(which you will need for the recipe I'm sharing today!) and Sara Lee® Angus Medium Roast Beef, but there are lots of other flavors too – all fresh and delicious!
What you need
1 cup shredded mozzarella.
⅓ cup fresh pineapple diced.
2 tablespoons red onion thinly sliced.
1 tablespoon fresh parsley chopped, for garnish.
How to Make it
2.
Place flatbreads on a large baking sheet.
4.
Bake for 5-8 minutes until lightly crisped.
5.
Remove flatbreads from the oven. Top each flatbread with half each the remaining ingredients: pizza sauce, half cheese, Sara Lee® Honey Ham, pineapple, bacon, red onion, the other half of the cheese, and parsley for garnish.
6.
Bake again for an additional 8-12 minutes, until cheese is melted and gooey.
---
---