Shrimp and Grits Cakes with Crispy Ham
May 16, 2019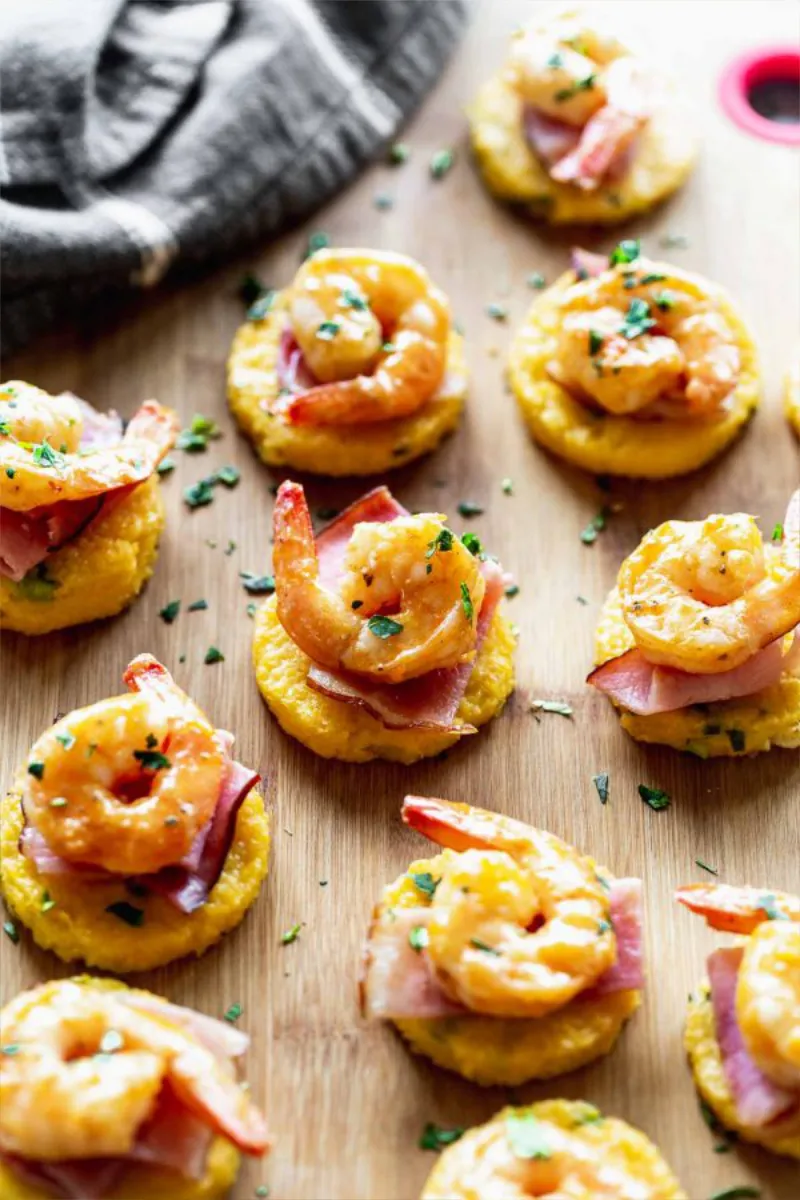 Shrimp and Grits Cakes with Crispy Ham are the perfect party appetizer for your summer gatherings! Cheesy baked grits cakes are topped with crispy
Sara Lee® Honey Ham,
sautéed shrimp, and a spicy, buttery sauce we can't get enough of Shrimp and grits. Oh how I love thee. Is there anyone out there who doesn't?
Pretty sure I can't remember a time when I've ordered/had shrimp and grits and not been a fan. No matter what the method of preparation is, I'm game. Although if I had to choose, my very favorite version of shrimp and grits would be one speckled with bits of salty ham, hot sauce, and super spicy shrimp.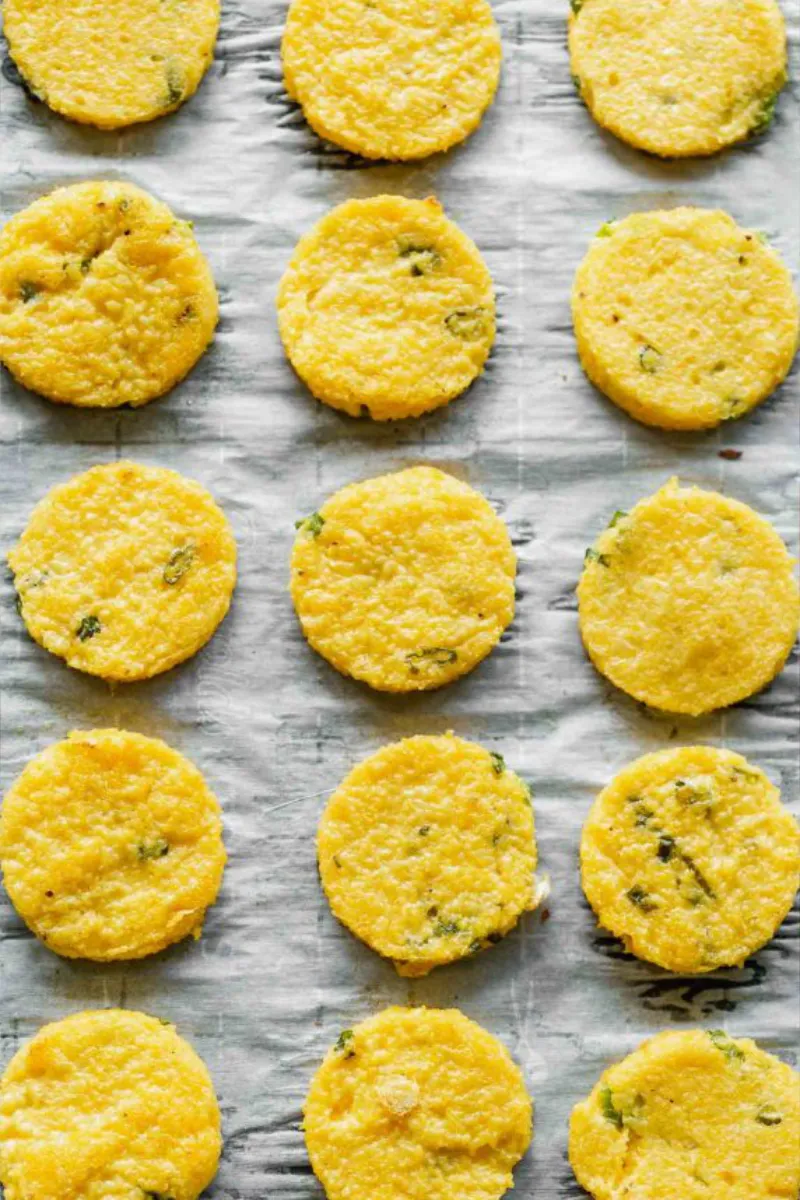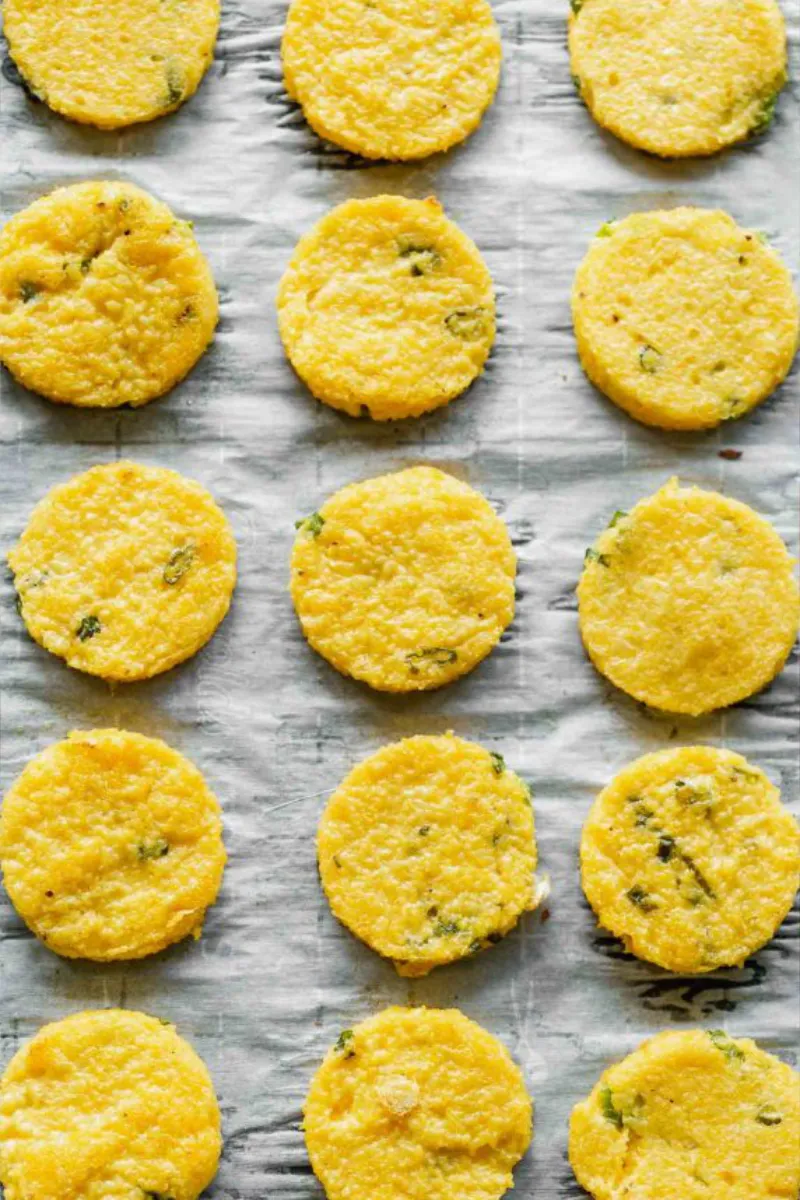 And while I'm a fan of eating them the traditional way, as in creamy grits + ham + sautéed shrimp, this bite-sized version might be my new favorite. Scratch that. It is my new favorite. We have the following:
1.
Creamy, extra-sharp cheddar grits turned into golden brown, crispy cakes.
3.
Plump shrimp laced with hot sauce, lemon juice, and just a touch of butter.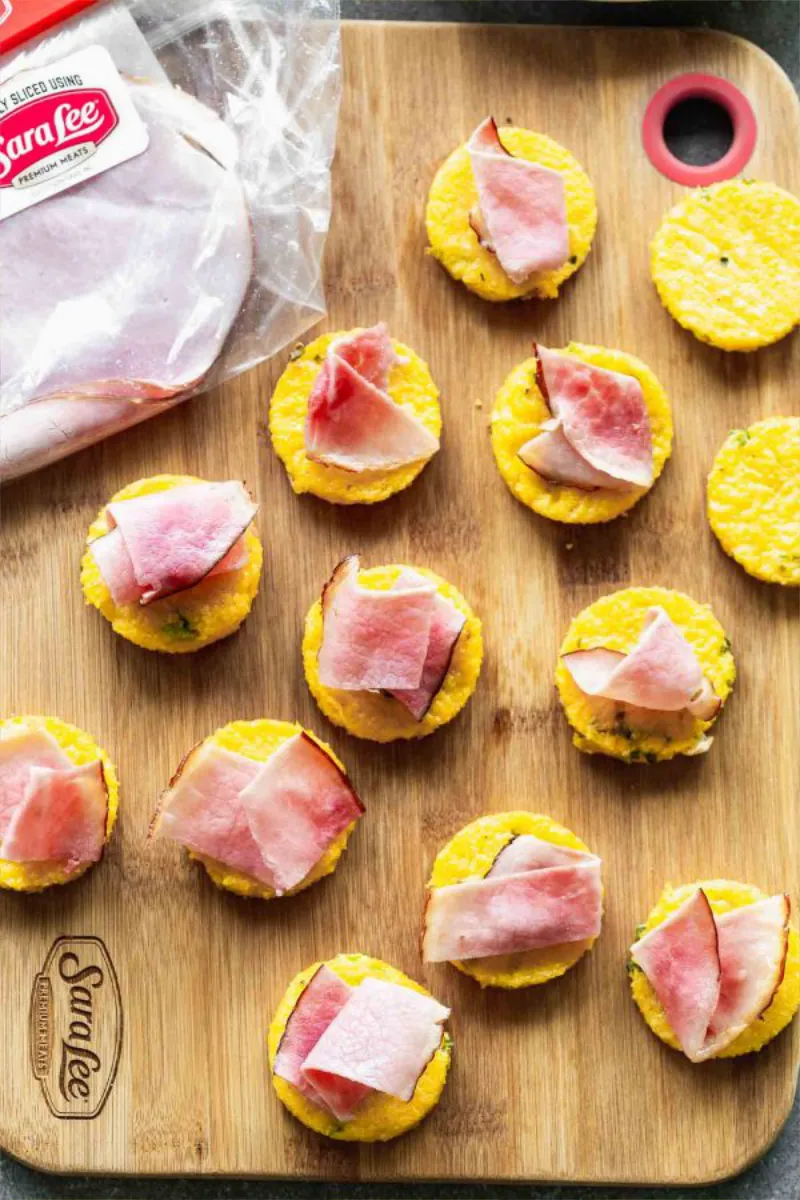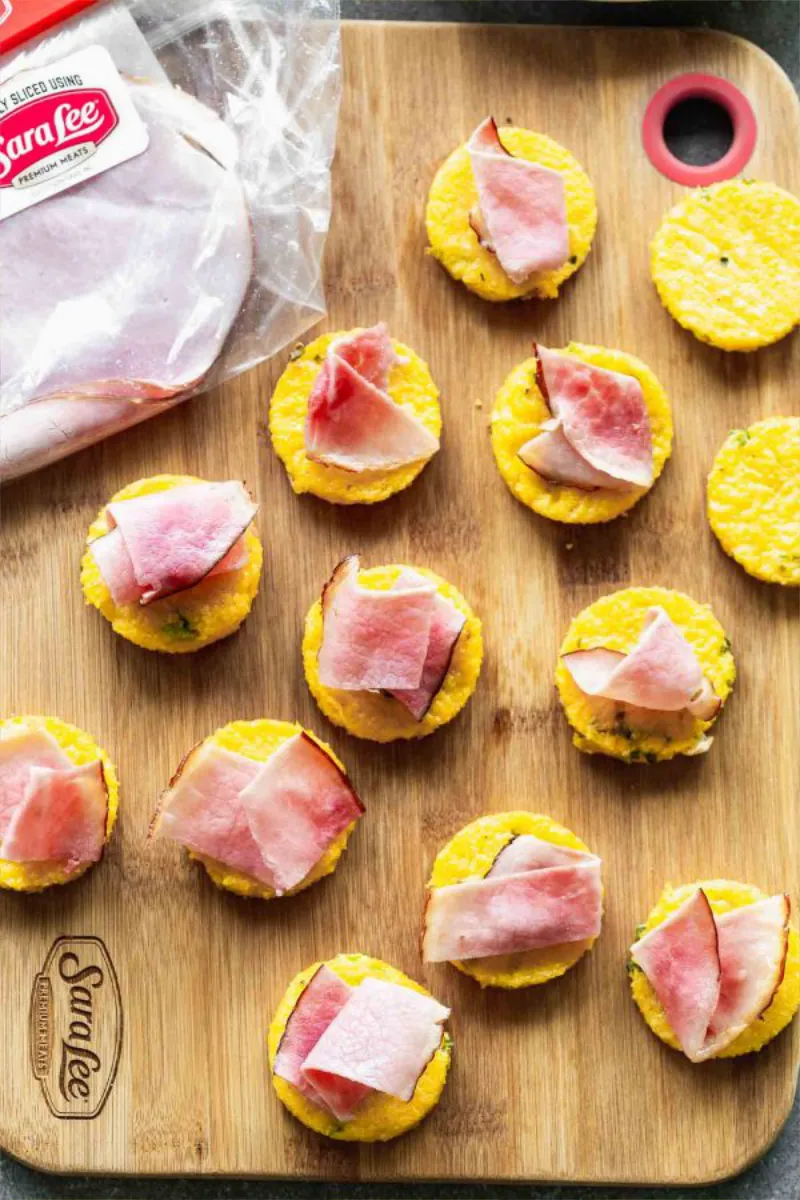 Both frozen shrimp and Sara Lee® Premium Meats are two things I almost always have stocked in my fridge, which makes whipping this up so easy. I love having their turkey and ham on hand for sandwiches and wraps, obviously, but it also comes in handy for out-of-the-box recipes like today's.
Bonus? I get to use the leftovers in our lunches for the rest of the week. Ham + turkey + fig jam + goat cheese + toasted nutty bread for me, ham + Swiss + mayo for the kiddos. Sara Lee® Premium Meats are our family's go-to deli meat because of the sliced-to-order freshness, but also because their meats are crazy affordable – a must when shopping for a family on a budget. Be sure to check out more family-friendly recipe ideas and solutions on the
Sara Lee® Premium Meats website.
What you need
2 1/2 cups low-sodium chicken stock or water.
1 cup shredded extra-sharp cheddar cheese.
15 large shrimp, peeled and deveined (tails off if you prefer).
How to Make it
1.
Grease a 9×12 baking sheet.
2.
Add chicken stock and milk to a boil in a large stock pot. Slowly whisk in grits and 1/4 tsp. salt. Switch to a wooden spoon and stir occasionally until the grits are thick and creamy. Add cheese, butter and green onions. Stir until cheese and butter have melted.
3.
Spread grits on to a greased baking sheet.. You want them about 1/4-inch thick. It shouldn't take up the whole pan. Place in the fridge and chill for about 30 minutes to an hour until firm.
4.
Once the grits are cooled and firm, use a 2-inch biscuit or cookie cutter to form the cakes. Place on a baking sheet and cook until golden brown and crispy, about 25 minutes.
5.
While the cakes cook, add Sara Lee® Honey Ham to another baking sheet. For easy cleanup, line pan with parchment paper. Bake until crisp on the edges and hot, about 10 minutes.
6.
While the cakes and ham bake, season the shrimp with salt and pepper. Add butter to a large non-stick pan over a medium heat. Once the butter melts, add the shrimp. Cook until pink, about 2-3 minutes. Add lemon juice, hot sauce, and remaining butter. Toss until combined.
7.
To assemble, place a piece of ham golden up on each cake, top with a shrimp, and garnish with parsley!
---
---