Turkey Tikka Masala Wrap
March 14, 2019
Making on-the-go meals is so important for my family since we are always running around. Coming up with new recipes for these types of meals can sometimes be challenging, but this Turkey Tikka Masala Wrap is amazingly delicious and easy to make! Using
Sara Lee® Premium Meats Oven Roasted Turkey Breast
and other fresh ingredients keeps this meal quick and majorly delicious!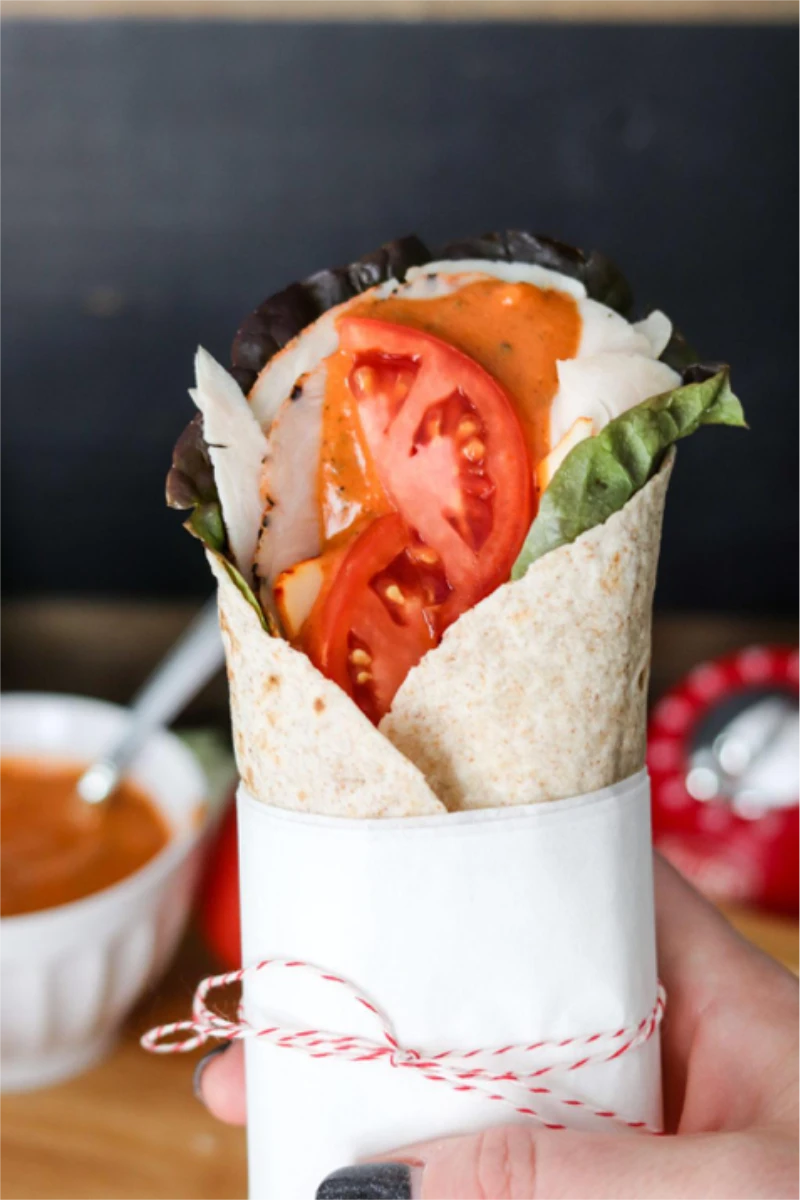 Having two kids that are both involved in multiple afterschool activities makes life busy. I like to make a lot of make-ahead meals or on-the-go dinners that we can eat quickly in the car, or between practices. Sometimes me and my boys even setup a little picnic between the soccer fields between games or practices and enjoy each other's company and food! The problem is, they get sick of the same old thing all the time, so I am constantly trying to come up with different ideas!
We were having Indian take-out one night when I realized that our favorite Tikka Masala sauce would be perfect on a wrap; The Turkey Tikka Masala Wrap was born! Serving the wraps with on-the-go Instant Pot Sweet Potatoes or Simple Wedge Salads with Homemade Blue Cheese is quick and easy! You only need a handful of ingredients for Turkey Tikka Masala Wraps, most of which you may already have in your fridge or pantry.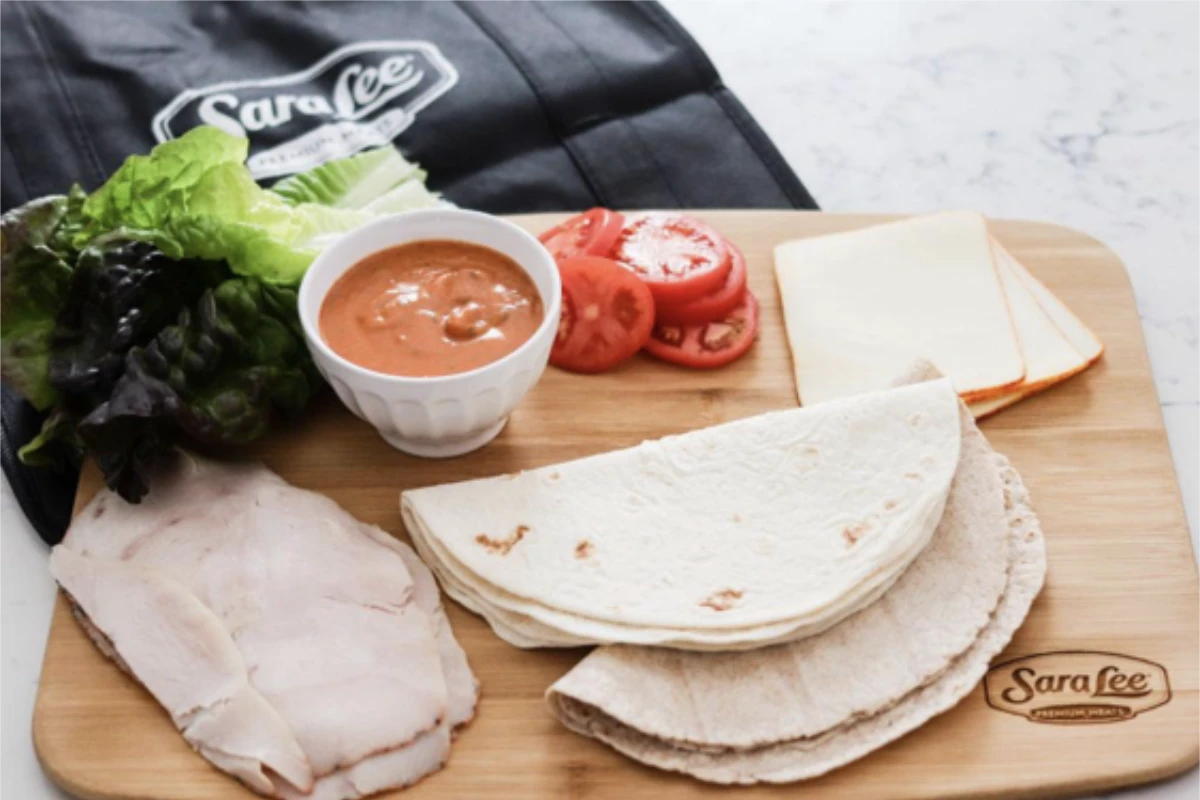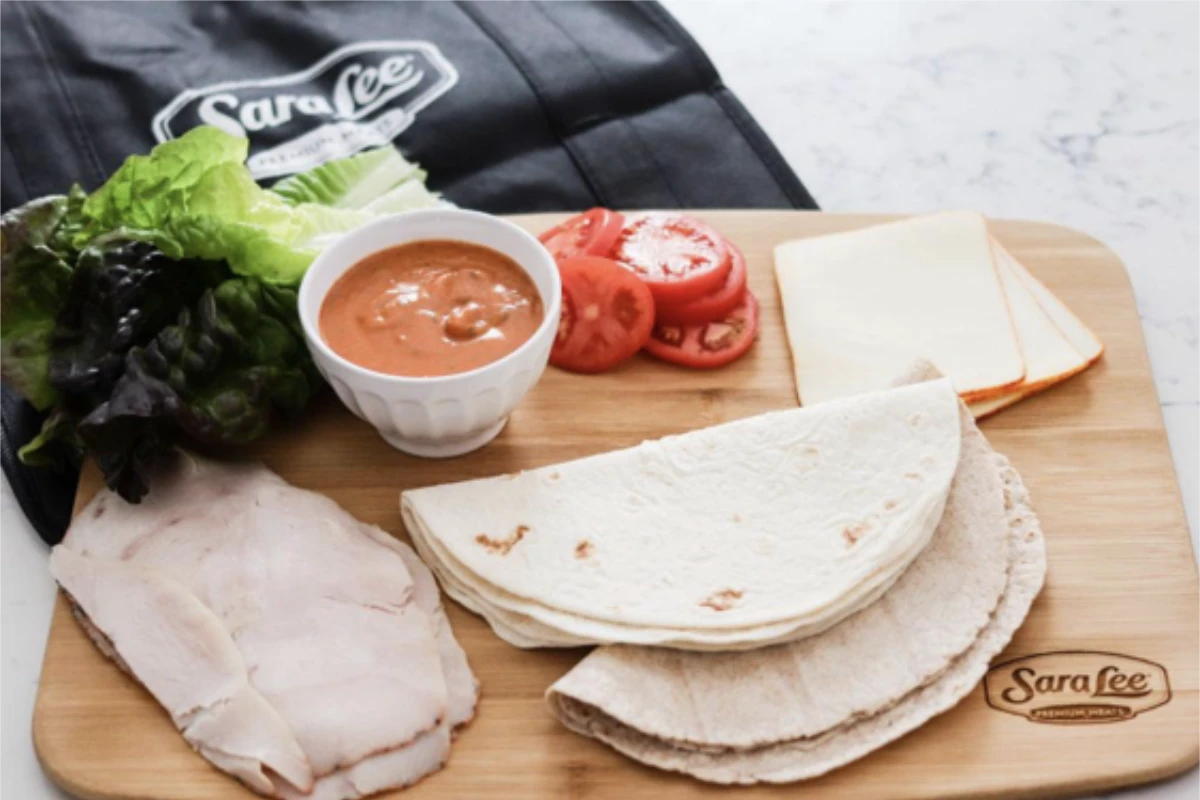 What is Tikka Masala Sauce?
Tikka Masala sauce is usually creamy and orange-colored. The sauce usually includes tomatoes (frequently as purée), cream, coconut cream and spices such as turmeric and paprika which contribute to the orange color. It's not generally spicy, although it can be requested spicier. Typically, the sauce is served with chicken, but can be used in a variety of foods.
What you need
4-6 leaves romaine or red leaf lettuce.
4 slices muenster or swiss cheese, broken into halves.
8 Tbsp. tikka masala sauce.
How to Make it
1.
To make each wrap, lay out a wrap or tortilla and top with 1-2 lettuce leaves.
2.
Top with 3 or 4 slices of Sara Lee® Premium Meats Oven Roasted Turkey Breast.
3.
Add 1 slice of cheese (2 halves), 1-2 Tbsp. tikka masala
---
---