Lunch Meal Board
August 4, 2021
Any kind of meal board – am I right? We have so many reasons to celebrate right now, with all of the summer birthdays and family reunions happening. The thing is, a good meal board can be an everyday thing.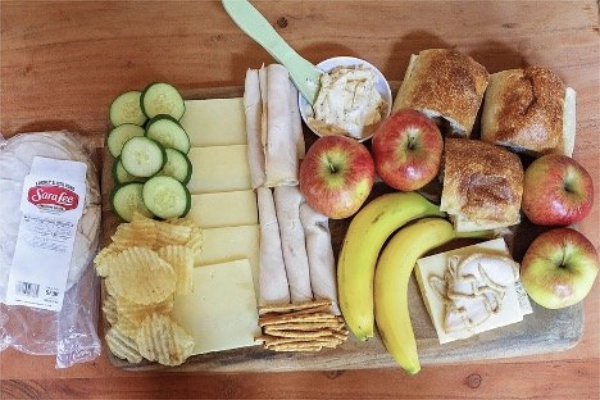 One of my favorite things to do with my daughter, now that she's old enough to prepare her own meals, prepare a meal for me, and definitely prepare a meal alongside me, is to make a meal board. We love to go on little picnics in our yard, or on rainy days (or weeks), make a nice meal board just to have something to brighten a gloomy day. We love ours to have meats, cheeses, rolls, mustard, seasonal fruits, potato chips, vegetables (like cucumbers for us), pretzels, mayonnaise, and more. Lately, we have been loving all the Sara Lee® Premium Meats!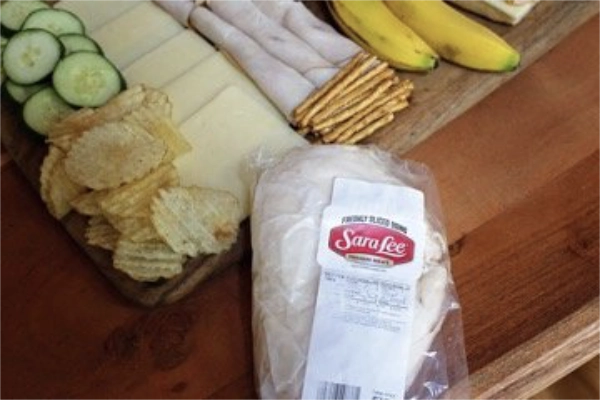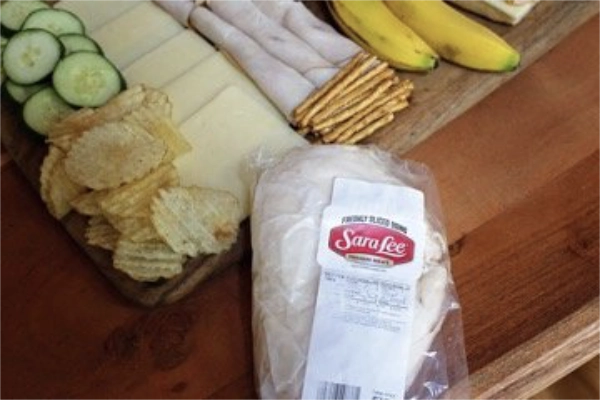 Our Lunch Meal Board with Sara Lee® Premium Meats:
These meats are my go-to resource for quality meats that I feel good about feeding my loved ones. They are quick and easy meal solutions for breakfast, lunch, dinner, and meetings. From meal boards to sandwiches, and rollups to homemade lunch kits, we have a use for Sara Lee® Premium Meats on a daily basis. There are many fun varieties, like oven or honey roasted turkey and chicken, and also ham and roast beef. All you have to do is go to your deli counter and get them sliced to order – yum! They're perfect for summer, the school year, and more.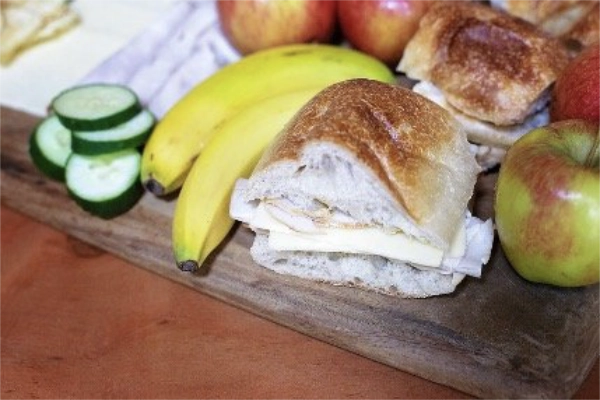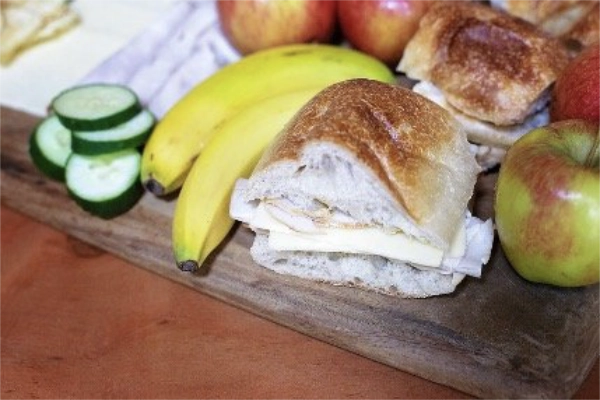 No doubt, this lunch meal board will be a hit when you place it on the table. These days, it's so great when half days of the camp end, and the kids want a fun meal. My grandmother used to welcome us to her homes in Florida and New England, after our long travels, with a meal board. And this was before their time, I think! She'd put out bread or rolls, premium meats, cheeses, condiments, chips, and pickles. She loved sweet pickles, although I favor dill pickles. It's still such a nice memory. And it has changed the way I serve lunch.
What you need
Cheese Slices – we bought cheddar.
Ciabatta Rolls – or any bread/buns/rolls.
Sara Lee® Angus Medium Roast Beef.
Pretzel Sticks and/or potato chips.
Condiments for sandwiches, like mustard and mayo.
How to Make it
1.
Lay everything out in front of you from largest to smallest.
2.
Then don't forget your non-perishables, like decorations, dishes, spoons, etc.
3.
Place large items on the platter first.
4.
Then, begin to place the additional items around it, and then, small, loose items or dips can go into bowls.
5.
When you place an item, do a single layer of goodies, and then fill in with second and third layers.
---
---